One base to rule them all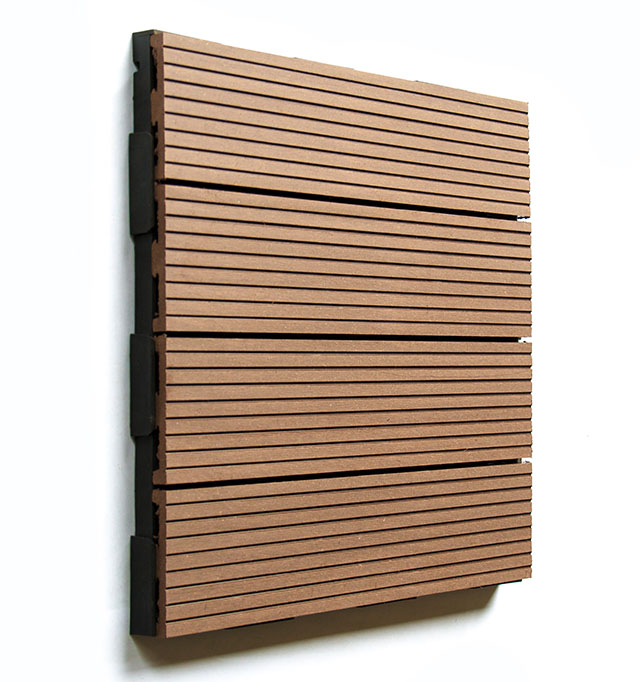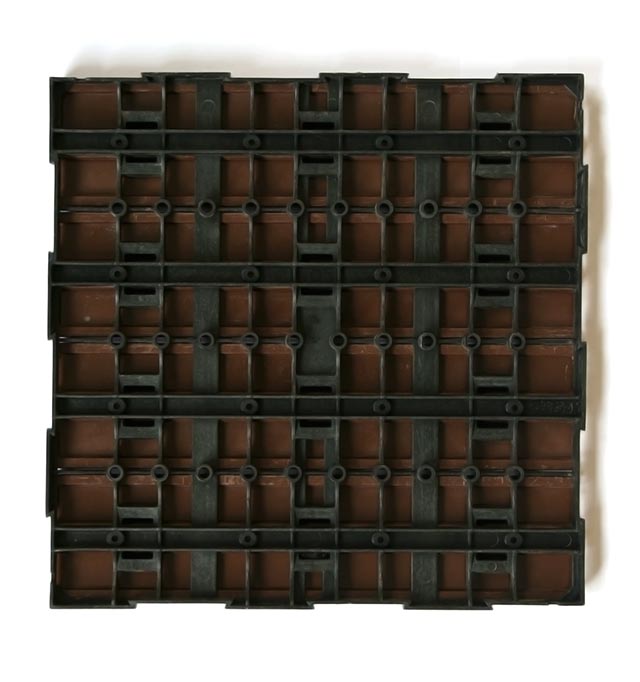 Destination Green offers click deck tiles with a revolutionary modular interlocking system, making it the perfect Do It Yourself (DIY) deck solution. In contrary with the conventional pin-hole WPC Deck tiles, our click deck tiles have 4 similar sides. The identical sides allow the tiles to be turned freely, previously impossible with the pin hole system. With this patented system a whole range of different decking solutions can be created for gardens, patios, swimming pools and balconies.
The patented heavy duty plastic module used in our interlocking deck tiles ensures a deck with perfect positioning and alignment. Secondly, the module we use is far stronger, creating a far more durable and sustainable decking. Thirdly, it also contains a special system for support and drainage. The revolutionary edges of the click tile are specially designed for easy installation. With the easy connecting system you are able to create unique decking patterns.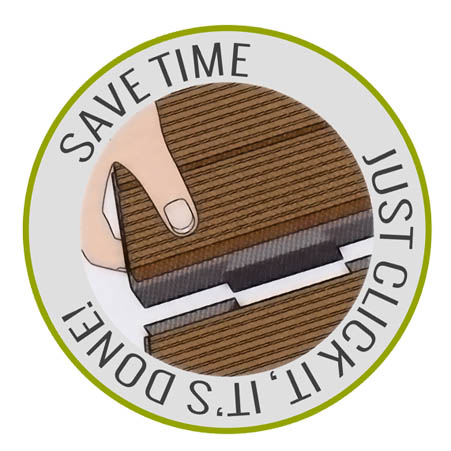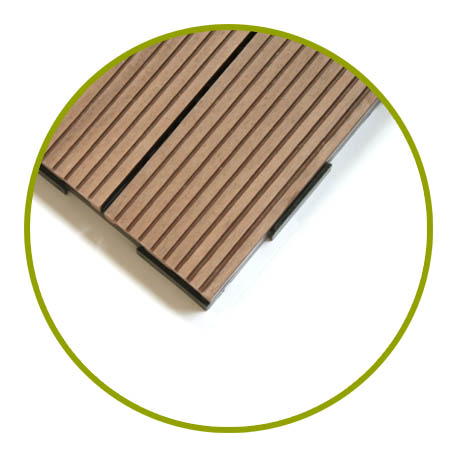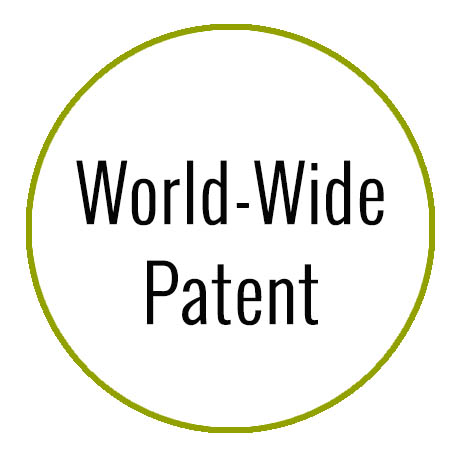 The biggest advantage of our interlocking deck tiles probably comes from the fact that we offer a large amount of variety. Our assortment of approximately over a hundred different decking tiles allows you to make your own decking with composite, wood, natural stone, aluminium and/or artificial grass decking tiles. From all the different tile solutions available we are the only that manufactures all the different materials by itself, assuring that all the different tiles are a 100% compatible.
Besides the fact we do have 5 different materials, we have also managed to create an abundant amount of different DIY Garden Tiles from these materials individually. WPC tiles for example are offered in 10 different colors, mimicking actual existing kinds of wood. Stone we produce in the standard Mosaic, Pebble, Sliced Pebble, Patchwork, Mini Rectangles, Micro Rectangles and Full Stones. For Wood we have developed 6 slat, 8 slat and some other varieties. Grass we have in 6 different qualities and finally Aluminium consists of one type of tile.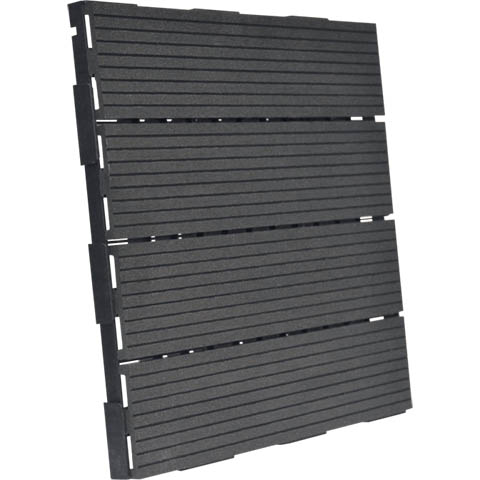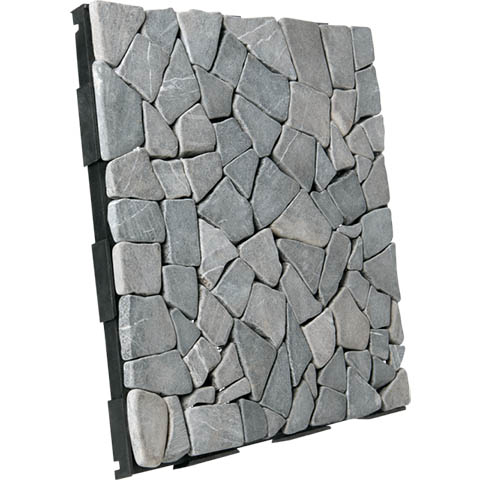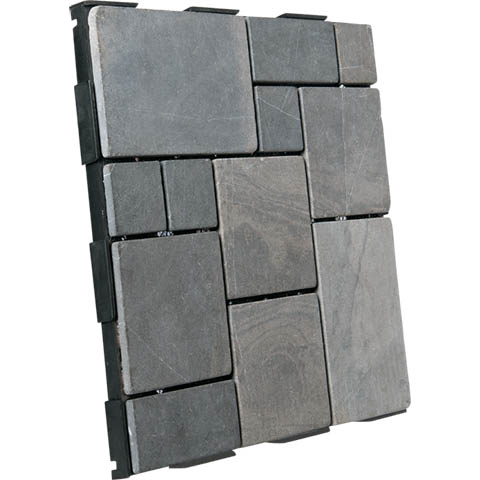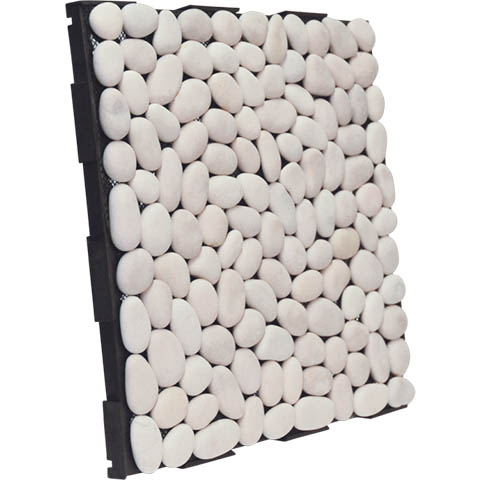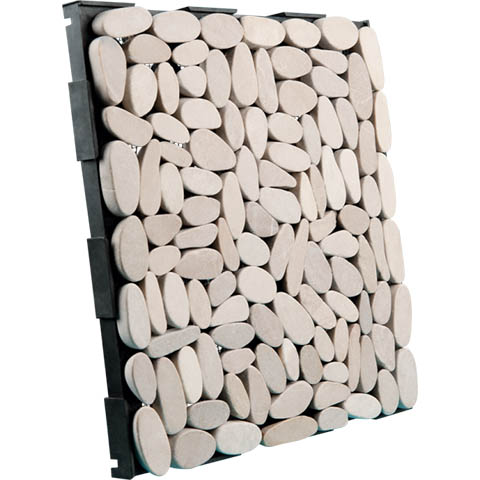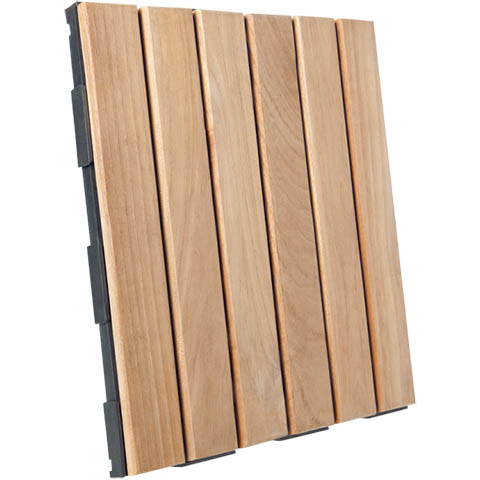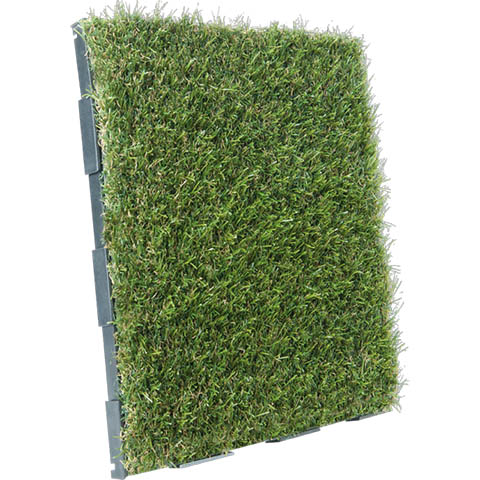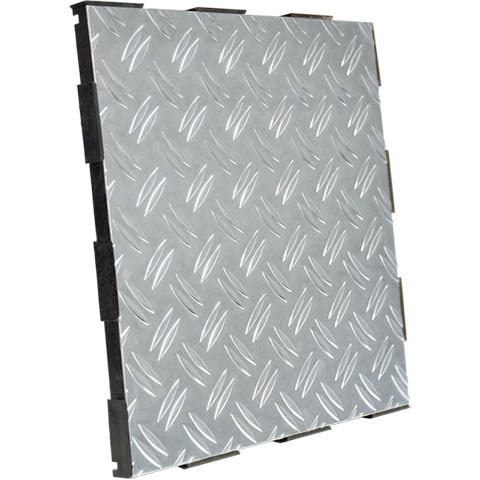 The conventional 30×30 Interlocking Deck tile is lovely and when used on our base, brings a whole lot of new decking solution with it. Yet for example a floor made of only 30×30 still never resembles an actual decking. To bridge this problem we have developed the 30×60 deck tile. This tile is a hundred percent compatible with all the other tiles we offer, yet brings along an entire new spectrum of decking solutions.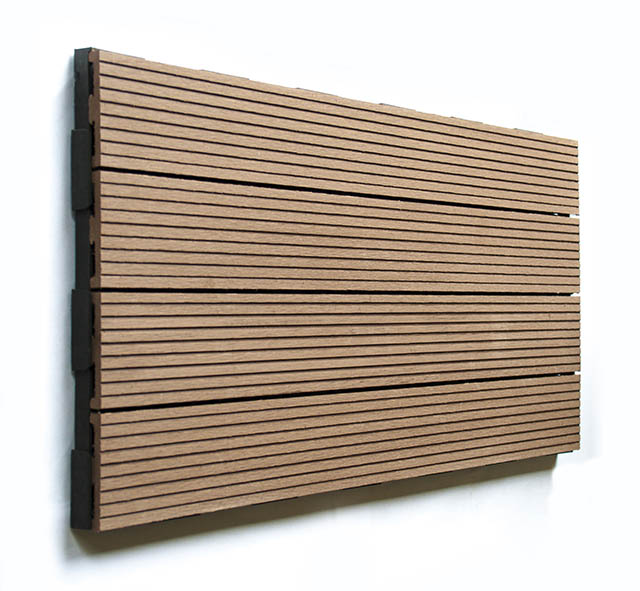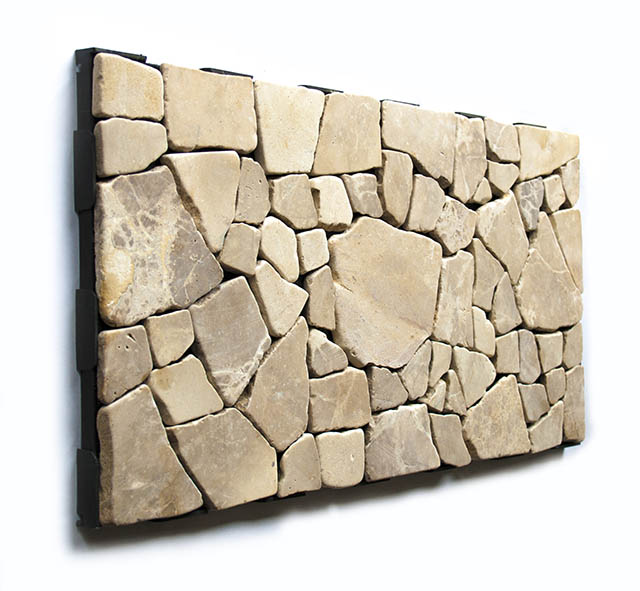 As most of our tile customer's turn out to be Do it Yourself shop owners we have developed a packaging that is immediately ready to be placed in the store. Every pack comes with a QR code that upon scanning takes potential customers to our website, where they can find instructions examples and of course the Snap and Go tile builder. In case a customer desires these packs to contain an EAN or UPC bar-code this will soon also become a possibility. In case you would prefer different packaging, for example cardboard boxes, or a packaging that displays your brand instead of ours this is among the possibilities.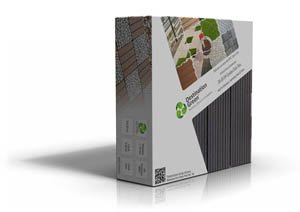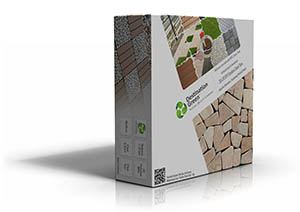 Do it Yourself Ready Packaging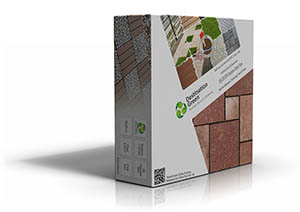 Beside our packaging we have also developed special display pallets for our garden deck tiles which can be directly displayed in DIY shops. The Display stands make the tiles a true Eye catcher and display the concept far better. The Display as shown does not only display 12 individual tiles, yet can also hold stock underneath of up to 288 individual tiles. Currently we have two separate display pallets, one that should be centered in a store so that the customer can walk around it, the second one is similar, yet cut in half so it can be mounted to the store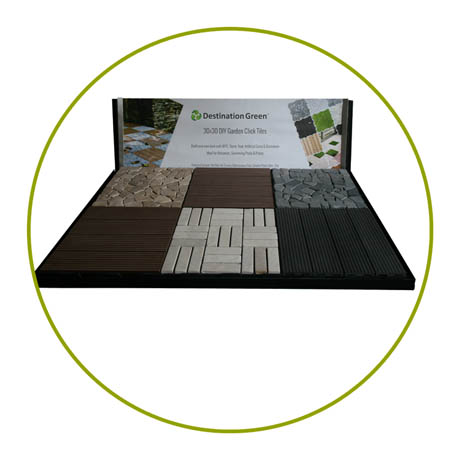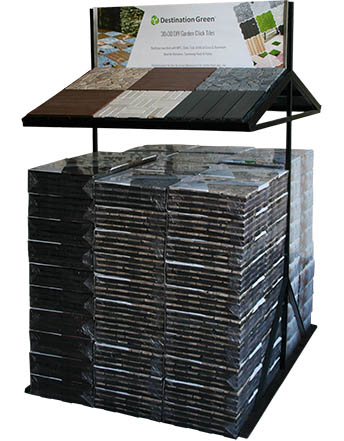 Do it Yourself Ready Display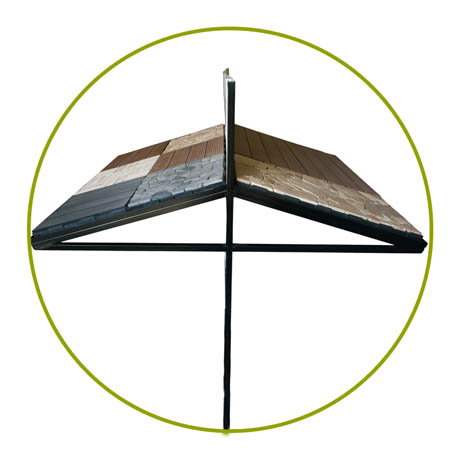 Working with WPC
As you might have noticed, we make extensive use of Wood Plastic Composite (WPC) within our deck click tiles. We started our production in WPC several years ago. After numerous improvements, it is now save to say we have a product that is excellent in both quality and appearance. In our production we make use of recycled teak dust, recycled plastic and a small percentage of additives. The latter gives birth to not only a product made of recycled materials, yet also a product that is 100% recyclable. The teakdust used in our WPC is waste sourced from local furniture companies, the plastic on the other hand is purchased from organizations that collect and seperate waste materials. The reason we mainly focus on WPC is cause, in our belief it represents an environmentally friendly alternative to natural wood, which has the durability of plastic.